The NightOwl Hoodie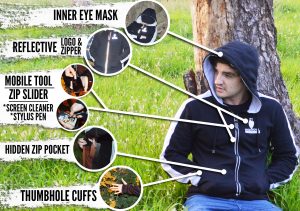 PACKED WITH 5+ EXCITING FEATURES! 
Roam the nights freely in style. Meet the NightOwl Hoodie. Made by Nightowls for Nightowls.
Please make sure you triple check our size chart before ordering your size. 
Model Wears size: S
Add to Wishlist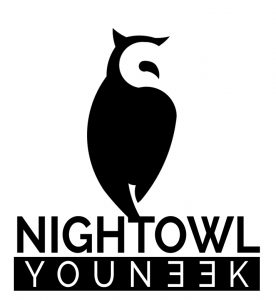 Your nights are about to get lit up. Meet the NightOwl Hoodie. Made by Nightowls for Nightowls.
Not just your ordinary everyday hoodie…
At Youneek we don't do ordinary. We go above and beyond to bring you clothing that will leave you in awe. The NightOwl hoodie is no exception. We've added a few features to help you roam the nights comfortably and freely like never before, and, of course, look good while doing it!
The Features
Inner Eye Mask Inside Hood. NightOwls tend to fall asleep anywhere. With our built-in eyemask that'll never be a problem again. Simply pull down the eyemask from inside the hood to shut your surroundings out and take a quick snooze when you need it most.
Reflective Logo and Zipper. Sometimes NightOwls need to be seen at night for their own safety. Our logo and zippers are finished with reflective prints to help you be seen roaming the streets on a late night walk, jog or any other festivities. You'll look mighty fine while you're at it as well 😉
Mobile Tools Zipper – Screen Cleaner. We tend to be on our phones 'til late into the night and our phones are prone to all kinds of smudges. You might as well keep it clean all the time. Our zipper's slider is also a screen cleaner so you can make sure your last selfie looks as good as you think it does before posting it to Instagram 😉
Mobile Tools Zipper – Stylus Pen. Using your fingers to navigate your phone is so 2017. Whenever your fingers start cramping up from uploading all those pics of your meals on Instagram, you can switch to the stylus pen on the hoodie's zipper to give your fingers a break.
Hidden Zippered Inside Pocket. You'll always need to carry a few secret things and the NightOwl hoodie will always have you covered. There's enough space to tuck away everything you need with a zipper to make sure it's always safe and sound.
Thumbhole Cuffs. Our thumbhole cuffs give you the option to keep your hands nice and cozy at all times, as well as block out any wind coming through the cuffs while looking like a boss.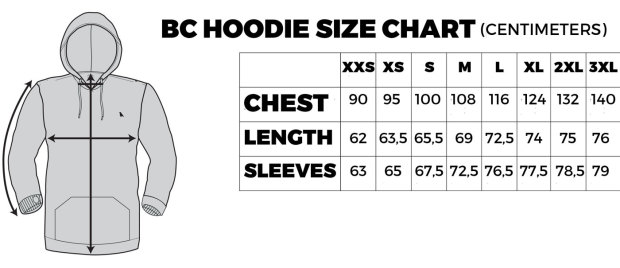 Additional information
| | |
| --- | --- |
| Size | XXS, XS, S, M, L, XL, XXL, XXXL |